We love seeing mommies in the kitchen and what better way to add to our Mother's Day month of Giveaways than with Melawares! Melawares is a household favorite and we're pretty sure each family has at least one item from this leading brand of choice of melamine tableware.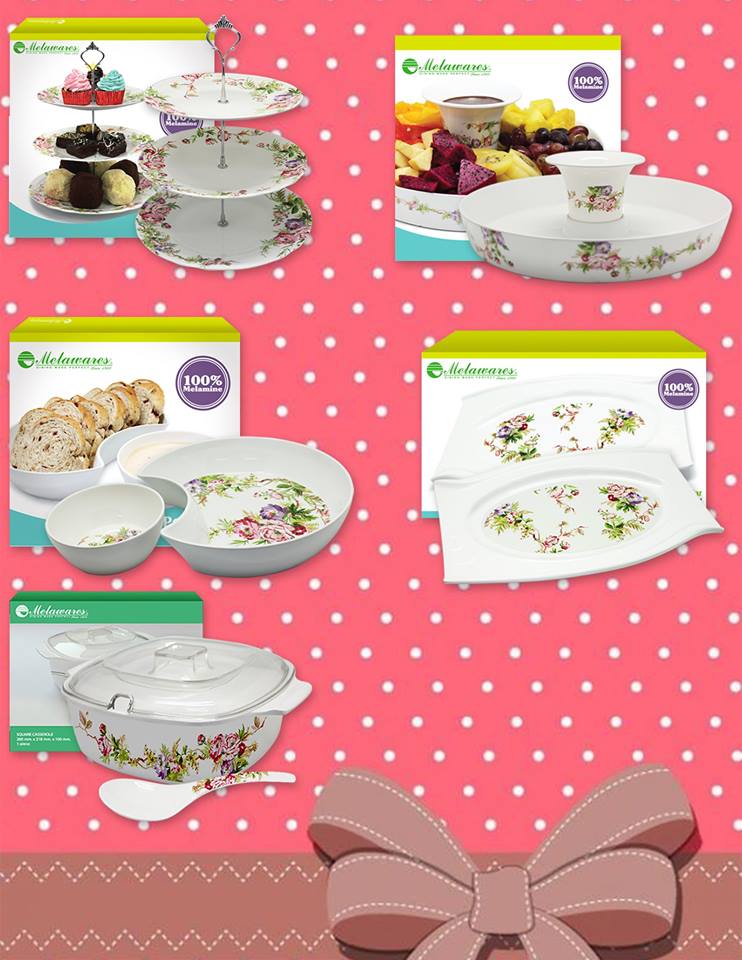 They have different designs to suit any family, from having a round plate collection to a square one. They also have various designs to choose from. You can keep it simple with their plain color collection of spice up the dinner table with their beautiful designs.
Joining Melawares in our celebration of mothers this month is Urban Kitchen, which have modern and stylish tableware products as well. It belongs to the sister company of CDC Manufacturing Corporation, the manufacturer of Melawares products. Their line includes cute Disney baking molds, elegant pitcher and tumbler sets, and beverage dispensers.
This Mother's Day Melawares & Urban Kitchen would love to celebrate with us mommies by having a giveaway of their prettiest items.
Just follow the mechanics below and you can win these assorted  items: