Looking for ways how to make a delicious yet budget-friendly holiday feast? Chef Mitchie Sison's recipe recommendations are here to make your New Year festive yet easier on your time and pocket.
Using Jolly Mushrooms, Jolly Whole Corn Kernel and Jolly Maraschino Cherries, you can have a flavorful appetizer, filling and comforting chicken and pasta dishes, and a sparkling mocktail to top it all off for 6 people at less than Php300 per serving!
Join this Jolly New Year Giveaway. Just share your own recipe using Jolly ingredients or share this recipe to your Facebook page and social media to have a chance to win a gift pack from Jolly. You can click the giveaway promo beneath this page!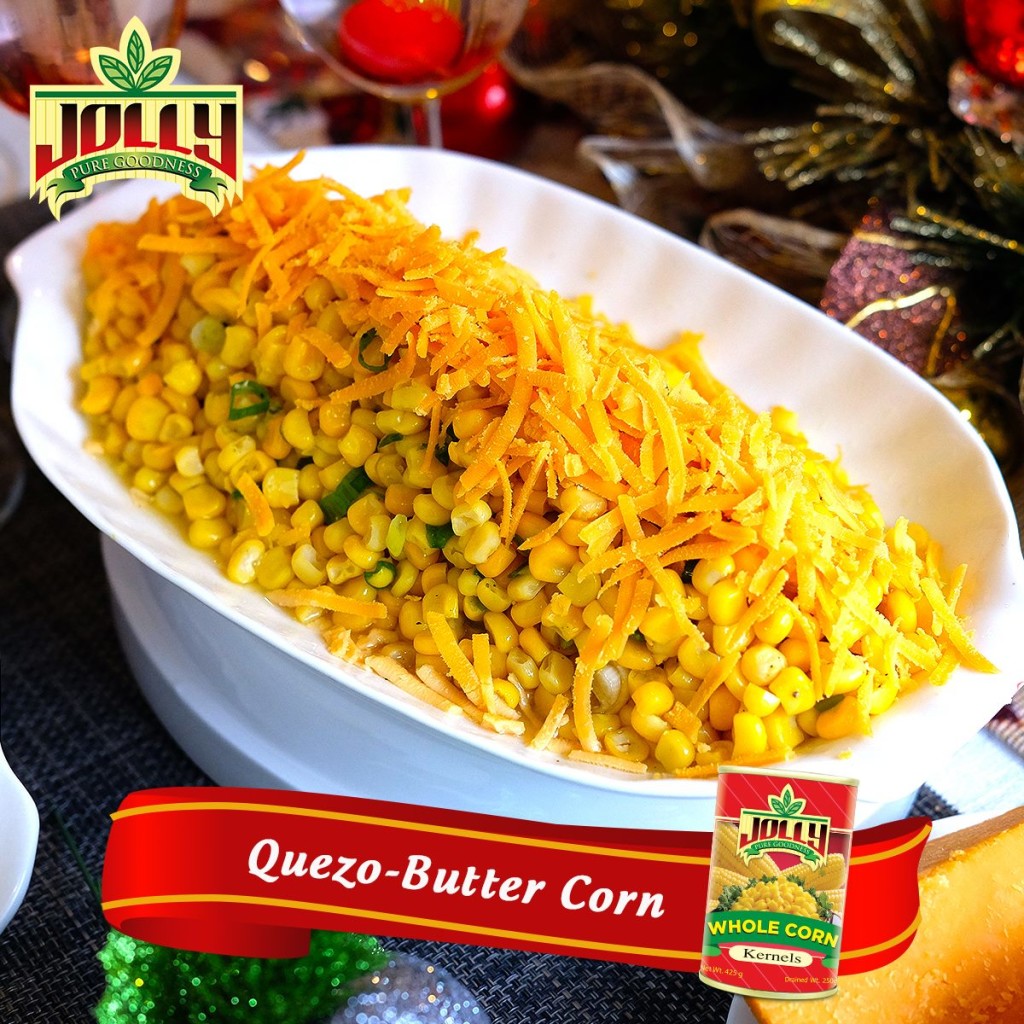 Ingredients
½ cup butter P 50.00
2 cans Jolly Whole Corn Kernels drained P 60.00
salt and pepper P 10.00
2 boxes cheddar cheese, grated P 90.00
¼ cup sliced green onions P 20.00
Total cost: P 230.00
Serving: 6 servings
Cost per serving: P 38.33
Instructions
In a pan over medium heat, melt butter. Toss in Jolly Whole Corn Kernels, salt, pepper and half of the grated cheese. Cook over medium heat for 3-4 minutes.
Transfer in a serving dish. Top with remaining grated cheese and green onions.
In a bowl, season chicken with salt and pepper. Refrigerate for 23 minutes.
In a large skillet over medium heat, melt 2 tablespoons butter. Pan-fry chicken until all sides are brown. Set aside.
In the same skillet, melt the remaining butter over medium heat. Saute garlic until fragrant. Add Jolly Pieces and Stems and Jolly Shiitake Mushrooms. Cook for 5-6 minutes.
Stir in the chicken stock, Jolly Cream of Mushroom Soup and soy sauce. Let it simmer until thick.
Add the pan-fried chicken to the skillet. Spoon the sauce over the chicken pieces. Cover, reduce the heat to low. Let it simmer for 2-3 minutes.
Transfer on a plate and top with chopped parsley.
http://mommybloggersphilippines.com/2016/12/30/join-jolly-new-year-giveaway/
This recipe is solely owned by Mommy Bloggers Philippines
Click here for the recipe of GARLIC CHICKEN WITH GRAVY SAUCE
Click here for the recipe of CHEESY MUSHROOM PENNE
Enjoy your New Year celebration and family gatherings even more with suggested recipes of Quezo-Butter Corn, Garlic Chicken with Gravy Sauce, Cheesy Mushroom Penne and May-ry, Cherry and Orange Mocktail using Jolly Food Line's wide range of products. With these on your menu, your New Year celebrations will surely be merry and jolly!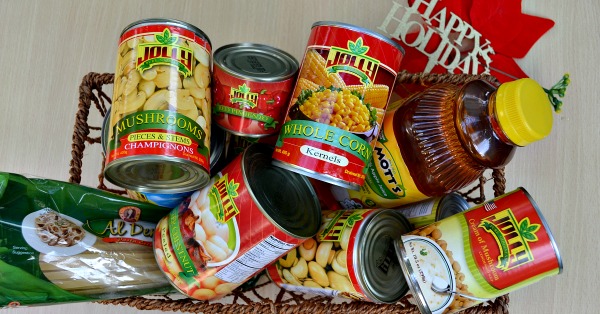 Join this Jolly New Year Giveaway! Just use any recipe above or share any of your Jolly recipe and follow the rafflecopter below to get a chance to win a special Jolly gift pack! (*gift pack content may not be the same as photo)
JOLLY is a canned fruits and vegetable line marketed and exclusively distributed by Fly Ace Corp., one of the leading food and beverage consumer goods companies in the country today. Propelling limitless multiple-category growth by bringing the best of the world closer to Filipino homes, Fly Ace Corp.'s portfolio of food and beverage products includes house brands and exclusively distributed brands.  For more updates, visit jolly.com.ph or like its official Facebook fanpage or follow via Twitter and Instagram (@jollyeatsph).