After 10 years of testing, San Pedro BBQ Sauce at Iba pa! has finally engaged in sharing their delicious blend to the public.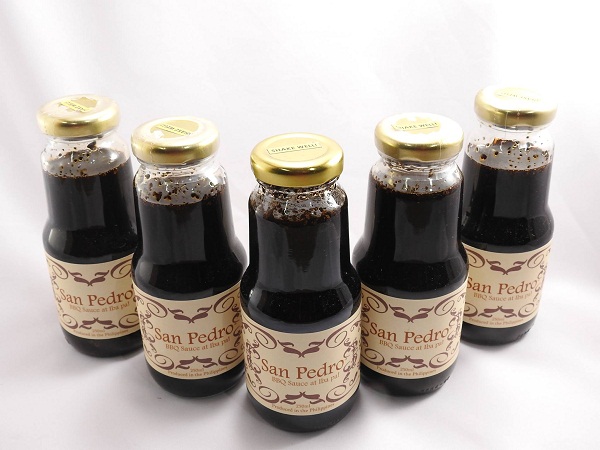 It was initially an attempt to come up with a small business of selling barbeque on the streets until people started requesting for buying marinated meat whenever the BBQ store is closed.     This triggered the idea of selling the yummy fusion in a bottle.
Salty and sweet with a kick of pepper is the best way to define the San Pedro BBQ Sauce ATBP! experience.
Directions for Use
One bottle of San Pedro BBQ Sauce Atbp! can be used for a max of 1 & ½ KG meat.  You can use pork, chicken or steak.  Pour in 2/3 of the thick sauce to the meat for a minimum of 1 hour or overnight.  Mix the remaining sauce with a small amount of cooking oil and use it for basting.   Turn and baste it on both sides while cooking.
Some have tried using it for shrimp dip or as ramen sauce but Salmon is the most recent successful combination.   That's the reason why we named it "San Pedro BBQ Sauce at Iba pa!".    You can experiment on whichever food you want to use it with.
San Pedro BBQ Sauce will donate 5 pesos for every bottle sold to cancer patients.
Shelf life is 1 year.
Product Movement
The owners had no idea that people would become obsessed with this divine delicacy and that it could earn more attention than they could ever imagine.   Recently, an offer to manufacture it in the US and Australia is the best news they have received.     Indeed, it's a very promising
Ingredients:
Purified Water, Soy Bean Extract, Sea Salt, Black Pepper and Caramel.

For more information, please contact:
Rose Flores-Ramos
Tel: 4252660 / 3981195 / 09285079662
Email: [email protected]