Diapers are very necessary for most of us moms. While some are able to survive using cloth diapers exclusively, there are many moms who will still prefer disposable diapers for their babies at least during the night or when traveling. Recently, we've had samples of Merries Diaper, a product of Kao Corporation, maker of popular skin care brands Biore, Liese, Caronia and Jergens, and we've seen some of the features Merries diapers have which we think moms should know if they are considering alternatives to their diaper brands.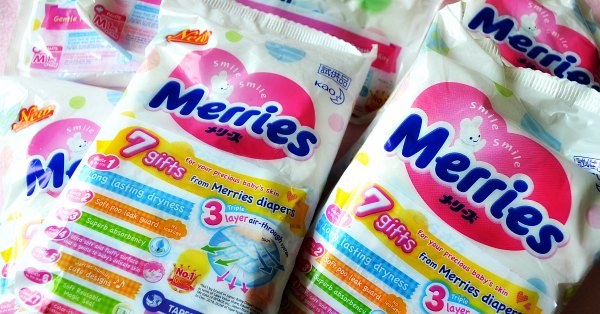 Aside from sizes, price and availability, there are more features of disposable diapers which moms should check when choosing the right diaper for babies.
The outer lining should be breathable and gentle on baby's skin. Merries' diapers release humidity and heat inside the diapers. According to Kao website, the company spends a lot on research in making the diapers comfortable. They have added air tunnels to improve breathability of the waist garter, and ease leg and waist constriction. The soft garters hold the diaper in place at
the waist so it doesn't slip, no matter how active the baby is.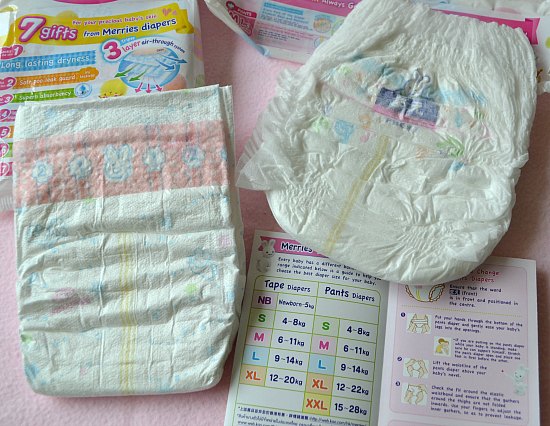 Core absorbency is very important because this is where baby's comfort at night depends. Merries promises to absorb urine as much as the amount the baby can flush out in the night.
Merries diapers are the lightest in the market because the company believes that the less material used to manufacture the material, the less waste and carbon monoxide to be released in the environment.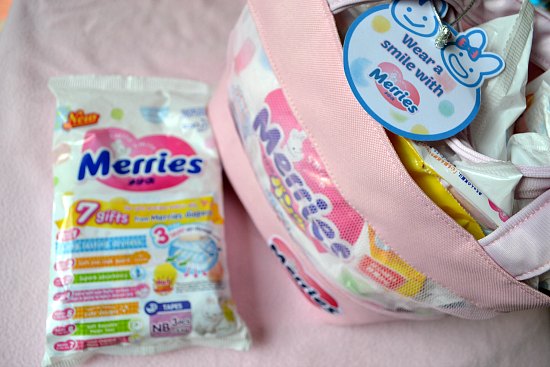 We also noticed that there's only the slightest scent and very faint designs in the material of Merries diapers. For moms who have very sensitive skin and worry on synthetic coloring and perfume used in manufacturing the diapers, Merries can be a good choice.
Merries price ranges from Php 385- Php 815 depending on size and type. They are available at select Rustans and Shopwise Supermarket
Rustans (Makati, Shangrila, Rockwell, Ayala Cebu and Seda CDO) and Shopwise (Alabang, Sucat, Sta Rosa Laguna). If you want to buy online, they are exclusively available at Lazada PH.