It's only a few days away and it's Christmas Day. Some families celebrate Christmas with a bang while others prefer to celebrate silently. If you have that kind of family who wants to play games before Noche Buena, then here's a great list of interesting games you might want to do 🙂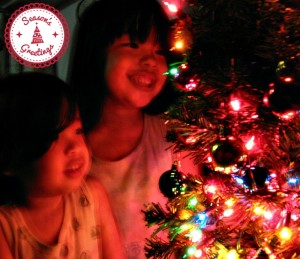 Pinoy Henyo – the classic Pinoy word guessing game from the noon-time show EatBulaga! In case you haven't heard of it yet, it's a game where the two persons play as team mate. A word will be written on a paper and will be pasted on the forehead of one of the players who will be guessing the word. To guess the word, the player will throw questions to his/her team mate answerable only by Yes, No, Maybe (Oo, Hinde, Pwede!). The player should be able to guess the word within 1 minute.
Trip na Trip – this is the Pinoy version of Trip to Jerusalem which was revived again by Eat Bulaga. This is usually being played by couples male/female members of the family. Instead of having actual chairs to sit on, the males will be seated on by the female players. There will be three or more players blind folded and when the music starts, they will try to feel where the males are. Different seating positions will be requested while they seek their partners. Some positions are Upong Bagong Kasal where the boy carries the girl like a newly-wedded couple, Kandungin si Nene where the girl sits on the lap of the boy while Kandungin si Boy, it will be the boy sitting on the lap of the girl.
Name That Tune – for the musically inclined families, this game will be perfect. It's originally an American game where two players compete with each other by guessing a tune with the least number of notes.
Finders Keepers – kids enjoy this game most often. The host of the Noche Buena will slip in money bills or coins in hidden places around the house. First one to find it, keeps it. The fun comes out when there are many players who are game on searching in the most difficult spots such as climbing the attic, searching under the toilet bowl, or hidden inside Lolo's underpants 🙂
Bring the Coin Down – a simple game where a player put a coin in his/head and tries to roll it to his mouth without using his hands. Members of the family will have time laughing at the players' faces as they squirm and make funny faces just to make the coins move. Players should be ready to be laughed at and be photographed 🙂
Do you have any other family games you play during Christmas?