Last February 21, we had our first ever workshop and it was a dream come true because MBP (Mommy Bloggers Philippines)' main goal is to help the community members develop their blogs into something they will be proud of, something that they can possibly earn from, and most importantly, something that can inspire their readers.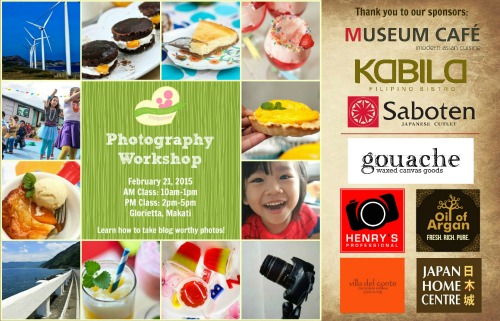 One of the best ways to make a blog captivating and worth sharing is through photos. Though there are bloggers who may be successful without photos in their blogs, mommy bloggers usually find success when using photos which tell stories about products and events. Because of this, we realized it's just the perfect time to organize a workshop which will help the moms take their photography skills to the next level.
Venue
Raintree Kabila hosted our morning session from 10AM-1pm. Kabila served some of their most colorful and best tasting dishes and desserts. Initially, some of the dishes were used as subjects for the hands-on activities and later on, additional dishes were served for everyone to enjoy.
Raintree Kabila is part of the family of Raintree Restaurants. Kabila offers locally sourced Filipino dishes cooked with delightful twists and served elegantly that nobody can resist taking photos first before eating. Kabila also accepts reservations for special occasions, business meetings and workshops such as the one we did.
Kabila Filipino Bistro is located at Ayala Museum complex, Greenbelt 4, Makati City.
Raintree Saboten provided the venue for our pm session from 2-5pm. Saboten is the best Tonkatsu restaurant in the city and nobody can beat their Katsu for sharing. The afternoon workshop session became a delicious event with Saboten bringing out their crispiest and tastiest Tonkatsu in town in batches. After everyone were able to take their shots, we were all treated with refreshments and their famous Green Tea and Salted Caramel ice-cream duo. We almost forgot where we were at that moment.
Saboten is located in Serendra, BGC and in Glorietta 5, Ayala Center, Makati
Facilitator
Who can be the best facilitator for this workshop than a mommy blogger herself with advanced skills in photography and who had been a panelist herself in various speaking engagements? Joy Gurtiza, the owner of Joybites.com has an eye for beauty when it comes to photography and she longed to share her passion with our co-moms so that they can also capture their photos and memories the same way as she does. Check more about our lovely facilitator here.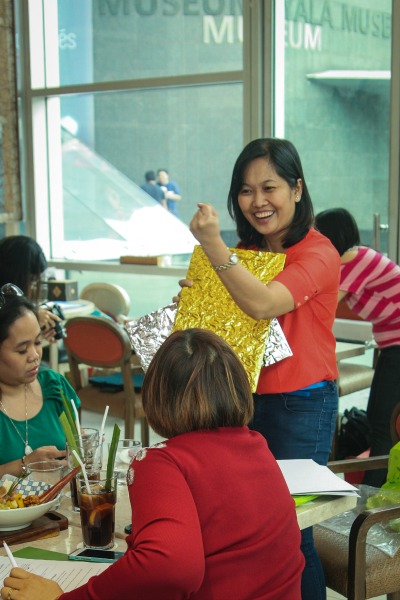 Sponsors
Aside from the venue and food sponsors, MBP had several partners for the photography equipments, subjects for hands-on portion, giveaways and prizes to the attendees. Much appreciation is given to these sponsors who believed and supported our goals in improving our photography skills.
Gouache – Gouache creates waxed-canvas specialty bags for the active, artistic urbanites and the adventure lovers.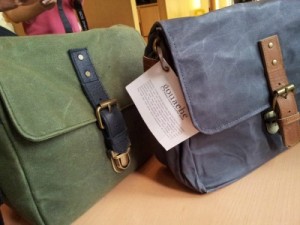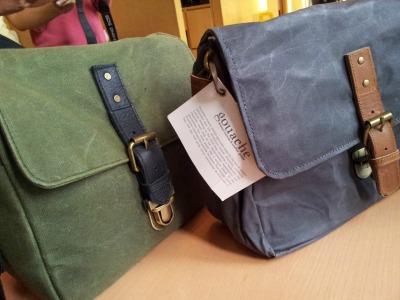 Oil of Argan – This rare oil is extracted from the kernels of the nut of a rare tree grown only in Morocco called the Argan Tree.
NT Audio – NT Audio provided our projector and huge monitor for the AM session.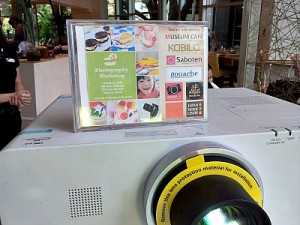 Japan Home – Japan Home Centre is the largest houseware chain, and one of the fastest growing retailers in the Philippines, with more than 120 stores nationwide.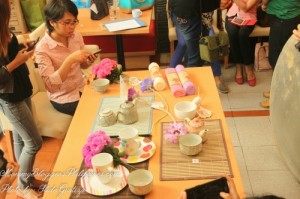 Henry's Professional – Primarily focused on selling and marketing electronic products and Photo equipments, Henry's is also selling digital electronic products for consumer and photography lovers.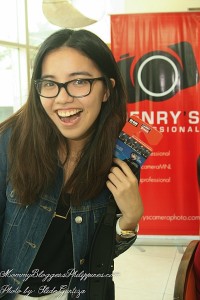 Villa Del Conte – Villa Del Conte makes traditional fine chocolates handcrafted by artisans in their factory in Italy.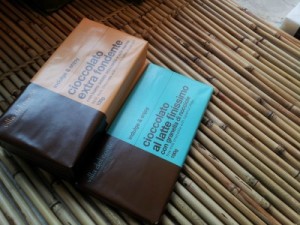 Nature Republic – Nature Republic is a South Korean cosmetics brand that utilizes natural ingredients for their products.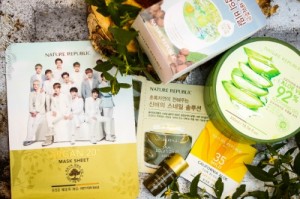 Baskin-Robbins – The world's largest chain of ice cream specialty shops offering a different ice cream flavor for each day of the month. Their customized ice cream cakes bring joy to families the whole year round.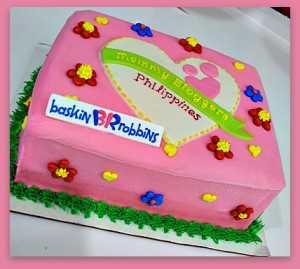 Venue
Any workshop requires prompt and attentive attendees and these were the exact descriptions for our attendees on this workshop. Members of Mommy Bloggers Philippines, our friends and our relatives happily listened, learned and participated on all the activities, thus capping the day not only with amazing photos but lasting memories of successful event.
AM Session at Museum Cafe Kabila
Feedback
After each of the sessions, we requested the participants to fill in their comments about the workshop and we are glad we did. Our hearts melted as we read the feedback and we are just proud to share some them with you.  As this was our first time, we acknowledge our shortcomings. Thank you everyone who sent these kind words and we are with you all that God will give us the insight for a possible re-run.
☆☆☆☆☆
"Very witty and not too technical & boring. Just the right amount of learning and fun"
"Very beautiful and conducive to learning! Thanks for choosing the right venue."
"So far so good. The workshop is on target and speaker is very approachable & witty. I love it!"